Blog Introduction
As we come towards the end of our 2019 season,  I thought it might be nice to have a little blog on the go, to have a look back over this year at Trevethoe and expand on some of our social media posts about the cottages and the beautiful places we explore whilst out walking.
So firstly, a quick introduction to us if you haven't stayed with us before.  Published photographs of me are rare as hen's teeth, as I hate having my photo taken let alone sharing it, so don't expect lots of selfies on this blog (hooray, I hear you cry!).
I'm Tanya (on the left in case you weren't sure!) and on the right is my partner in crime Jason.  We've been married and on the farm together for 23 years and have brought up a couple of wonderful children along the way.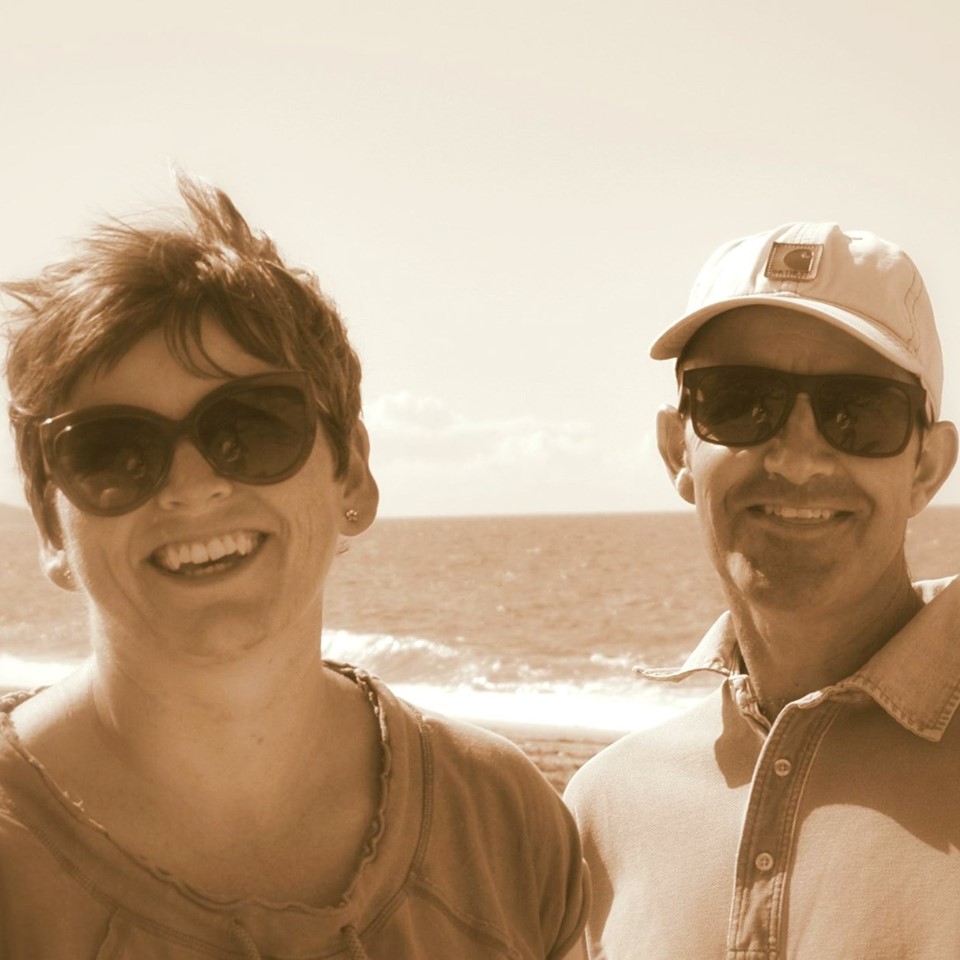 Jason and I have lived in Cornwall all of our lives, and yet we are still discovering new places to explore in our beautiful county!  Maybe it's as we get a little bit older, the desire to go abroad has waned as we fall deeper in love with the place that we are lucky enough to call home!  We often say, particularly on a hot, summer's day, why would you want to go abroad when we've got all of this on our doorstep?  I'll admit, the water temperature can be a little 'bracing' at times, but a dip in the Cornish sea makes you feel truly alive!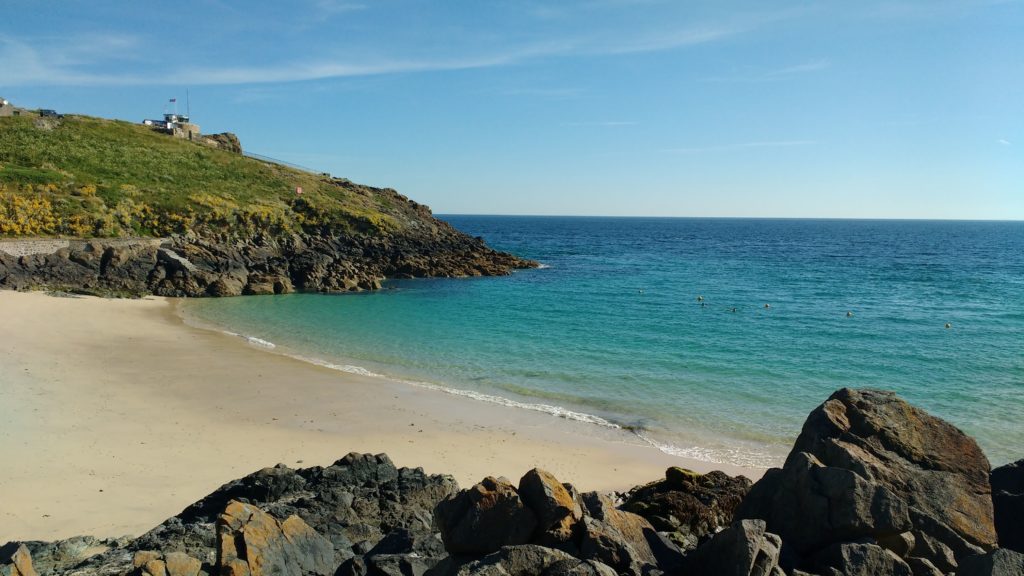 As far as the cottages go, we've had a good season of bookings and have welcomed a number of new guests, as well as our regulars, which is always great.  Bookings are looking good so far for next year too, and I've been twiddling and fiddling with the website to try and get it as user-friendly as possible.  I am not a tech person, but I'm trying my best!  Teaching myself to build a website with clickable buttons and calendars has been a steep learning curve, but I'm getting there!
There is now an online calendar and booking system linked to the website, so hopefully that will make reserving dates easier for people.
Just to prove my newly acquired technical skills – look!  There's a clickable button just below…I did that all on my own!
Ready to find out more?
Click Here to check availability and book online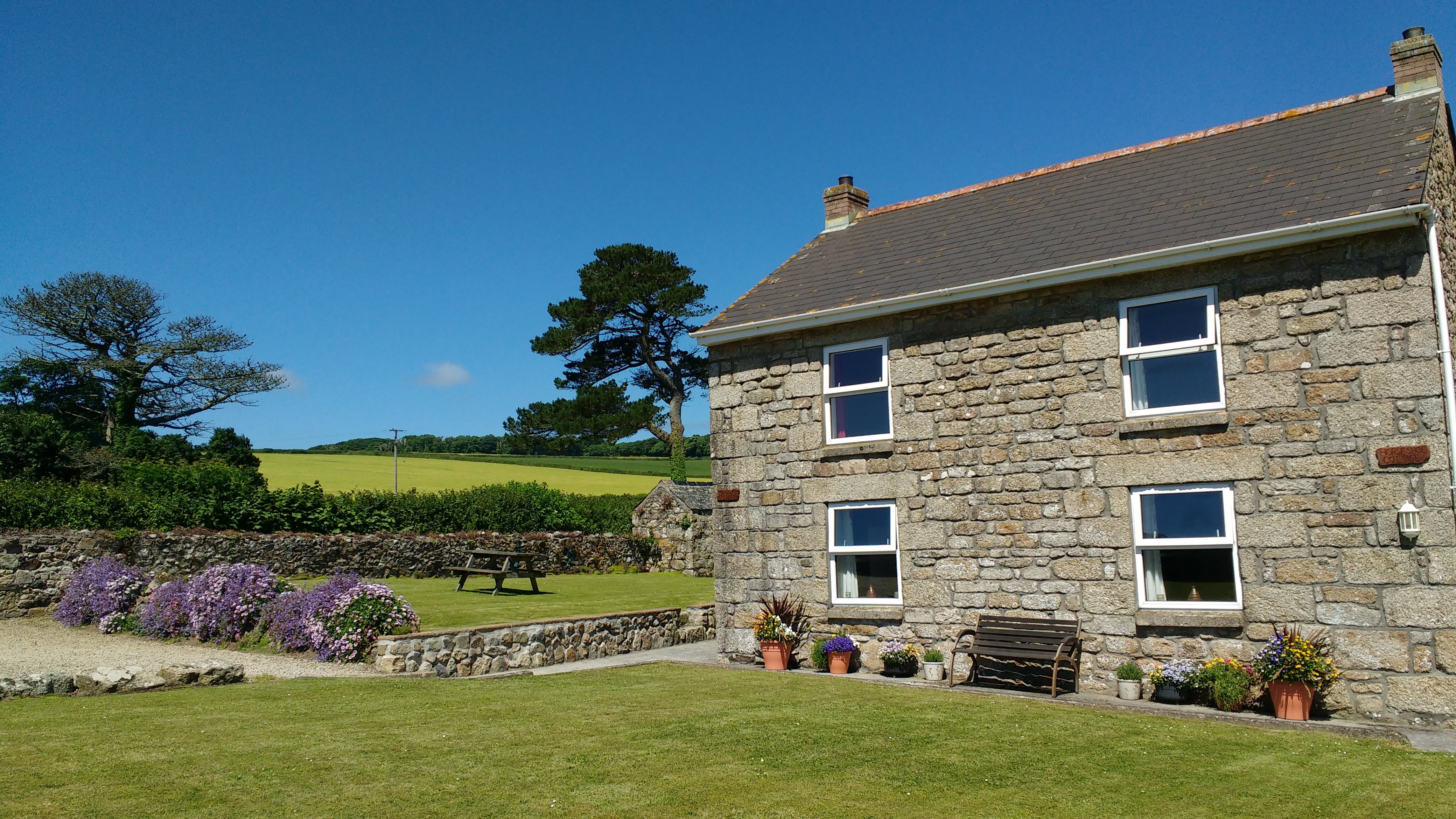 Out and About in Cornwall
Whenever we get a little bit of downtime, no matter what time of the year, there's nothing we enjoy better than getting our walking shoes on and exploring another stretch of the South West Coast Path or countryside.  There's no better way to see the 'real Cornwall'; the rugged cliffs, the pristine coves and beaches, the historic remains of our mining heritage and of course the abundance of wild flora and fauna.
My next blog post will look at one or two of the walks we've done this year, with a bit more background information as well as some photos I've taken along the way – maybe it would be an area you'd like to visit or a walk you'd like to try?  Maybe it will tempt you to visit Cornwall if you've not yet done so?
So keep your eyes peeled for my next post – I'm trying to figure out how you might be able to subscribe to the blog, but you might need to bear with me on that one!!  In the  meantime, feel free to leave a comment below – even if it's just to say hello, at least I'll know I'm not rambling to myself!  Plus, if you've got any ideas of what you'd like included in any future blog posts let me know.
Best wishes
Tanya